Burritos
Deliciously Rolled up in a Wrap...

Choose White, Whole Wheat or Unwrapped.

Cheese?
Monterey Jack Cheese Perfect for all Burritos. Classic Flavor and Superior Texture.
Meat or Veg?
Six Choices Here:
• Grilled Chicken
• Grilled Steak
• Slow-Roasted Pork
• Sloppy-Joe
(Sweet Ground Beef)
• Daily Burrito Special (
YAY!
)
or go meat-less with

• Veg-Du-Jour

We have lot's of options for our Veggie & Vegan friends.

Rice?
Gotta Have It. Why? 'cause it's delicious!
Pick a Bean or 2 or 3...
The Classic Pinto Bean, The Hearty Black Bean or The Mushy yet Tasty Refried Bean.
Other stuff...
• Pico de Gallo
...huh?
• Roasted Corn Salsa
• Romaine Lettuce
• Squeeze a Lime
• Pickled Onions
• Baby Arugula
• Black Olives
• Asian Slaw
• Jalapenos
• Spice it up with your choice of Hot Sauce.....We've got LOTS!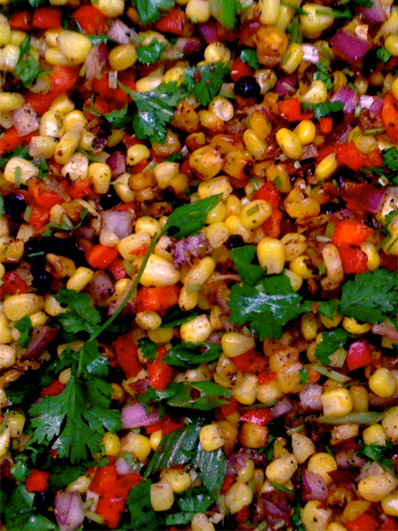 Mmmmm Roasted Corn Salsa!
Extras?
Sour Cream, Guacamole, Extra Cheese, Extra Meat...
These additions cost a little more; but sometimes you just need a
'GUAC-fix'
.
Sandwiches & Panini
Try Any Sandwich Grilled. It Just Tastes Better! ...Thanks Frank!
Premium Meats, Distintive Cheeses, Homemade Spreads & Toppings,
The Freshest Produce (of course)...served on Pain D'Avignon Breads.
Roast Beef
Cheddar Cheese, Caramelized Onions with Horseradish Cream Sauce on a Ciabatta.
Black Forest Ham
Cheddar, Green Apple and Honey Mustard on 7-Grain.
Smoked Turkey
Monterey Jack, Guacamole, Marinated Tomatoes, and Romaine Lettuce on 7-Grain.
Grilled Eggplant
Feta Cheese, Hummus, Baby Spinach, Marinated Tomatoes, Calamata Olives on 7-Grain.
Roast Turkey
Vermont Cheddar, Bacon, Sun-Dried Tomato Aioli and Baby Spinach on Marble Rye.
Sliced Grilled Chicken
Provolone, Red Onion, Basil Pesto Aioli, on Country White.
Fresh Mozzarella
Tomatoes, Fresh Basil, Olive Oil and Balsamic Vinegar on Country White.
Italian
Salami, Mortadella Pepperoni, Provolone, Roasted Red Peppers, Hot Pepper Relish, Oregano, Olive Oil on a Ciabatta.
Good Morning!
Breakfast Burritos (until 11am), Coffee all day long!
We open Daily at 6:30-am... wow that's early!
Beanstock Coffee
Locally Roasted and Freshly Brewed thru out the day! Gotta
Breakfast Burritos... Get ready to start your day!
Scrambled Eggs (or Egg-Whites), Bacon, Maple Glazed Ham, 'Jones' Sausage, Slow-Cooked Steak and sometimes Hash. Mushrooms, Peppers & Onions, Home Fries, Broccoli, Spinach, Beans, etc. (oh yeah!)
Pastries
Muffins, Scones and More.
Coffee
Oh wait...Did I already mention
Beanstock Coffee
? ...hmmm I better have another cup.
Soups & Desserts
We really do have a TON of delicious options!
Homemade Soups
Two Choices Daily!
Still Hungry?

How about something sweet? Homemade from scratch on premises...
Cookies
, Whoopie Pies, Monstrous Rice Krispie Treats &
Cookies
...Yeah, I know I already mentioned
Cookies
, but ours are worth mentioning again & again!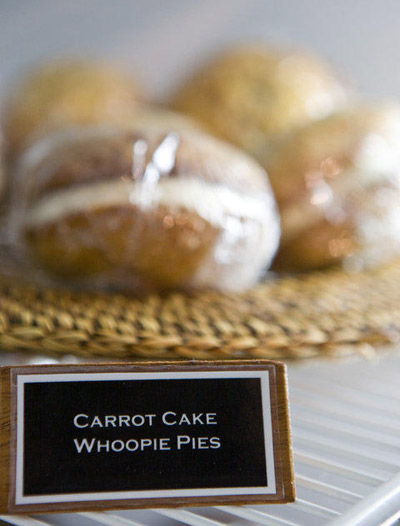 Catering
Choose a Burrito Party or Create your own event!
Everything we make can be ordered for any Gathering, Party or Event. Burritos, Big Salads, Wrap Platters, Cookie Trays and a lot more...WOW! Call for details...
508.432.1077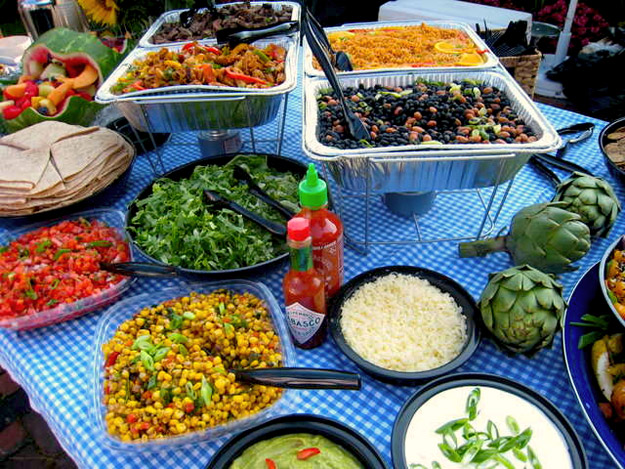 Burrito-Party
Oh Yeah...this is what a Corner Store 'Burrito-Party' looks like. Cool, huh?!